How to setup SS for IOS (iphone,ipad)

Install the client. This is the app that you will be using to connect to our Shadowsocks server. Install client at app store search app store: Potatso/Shadowrocket/Quantumult
Configure your applications. This involves setting up your applications to route traffic through the Shadowsocks servers.

Open the IceTea app. Click on add proxy button. Type in these settings:

Name: (any name you want, this field does not matter)
Host: You can find our server list with the IP Server at Member area
Port: Your Port ( check at member area)
Password: Your password. ( check at member area)
Encryption: aes-256-cfb
One Time Auth: Off.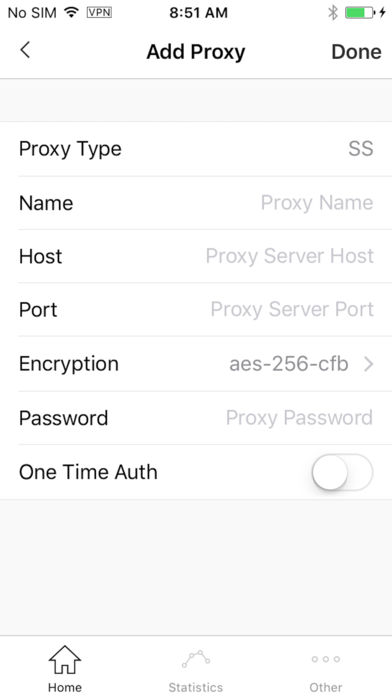 Select a Config. You can Connect and Change IP Address . Enjoy!