1、Install the client. This is the app that you will be using to connect to our server
Client APP Download ShadowsocksX-NG ShadowsocksX-NG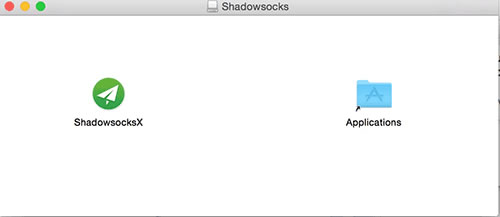 Note: If you can not open the application, please see here.
Installation will be completed if the aircraft mark is displayed in the menu bar.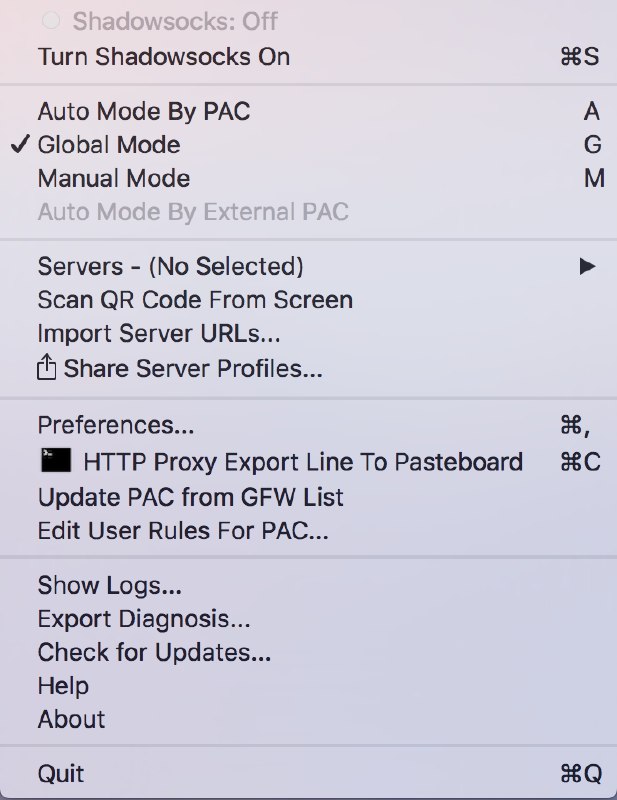 2、you can find QR Code or Proxy URI at Member area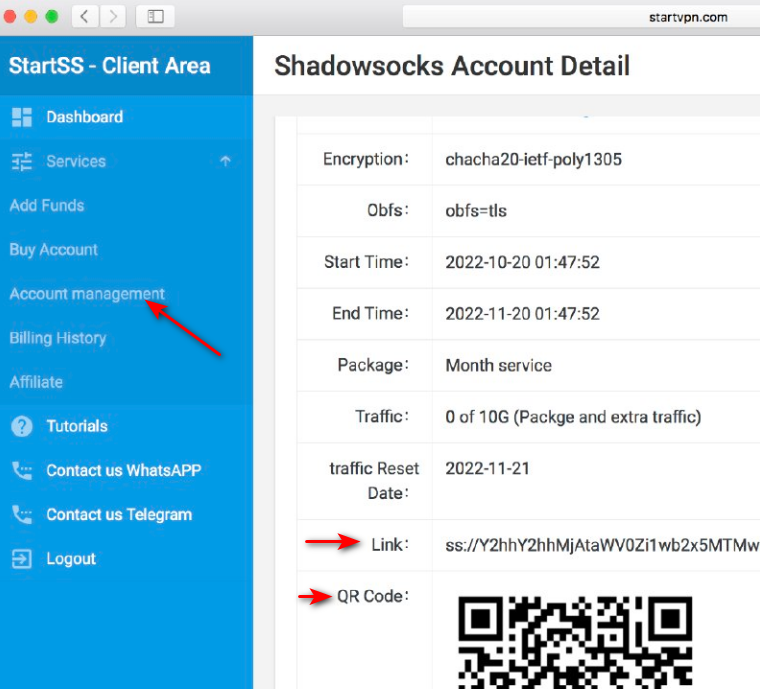 Configure your applications. choose Server-- Open Server Preferences...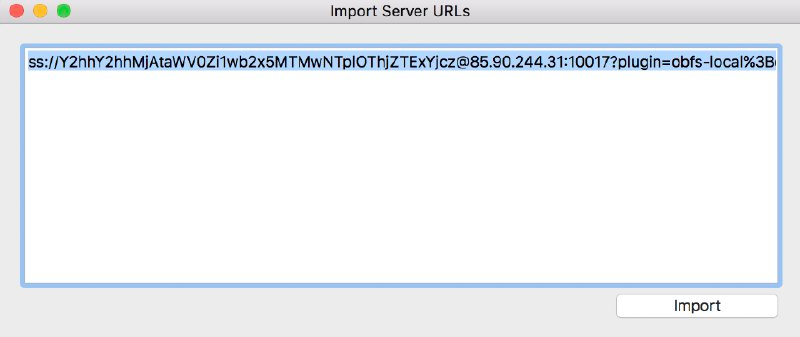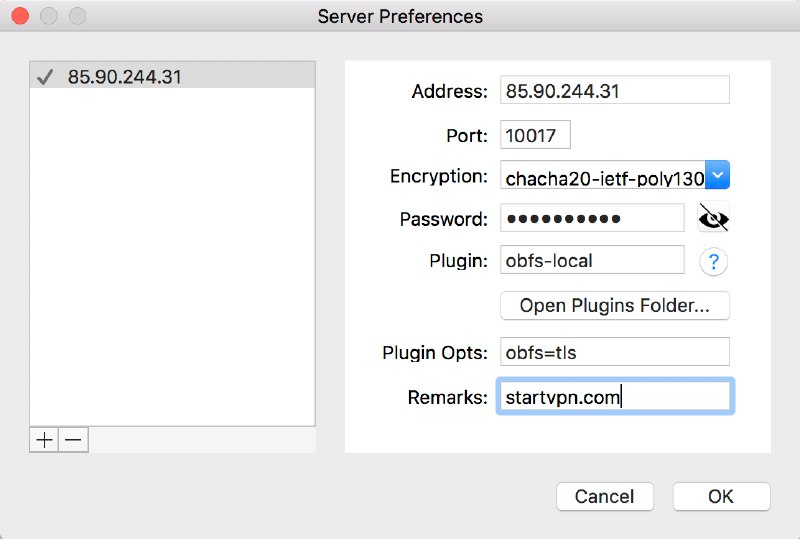 Click Turn Shadowsocks On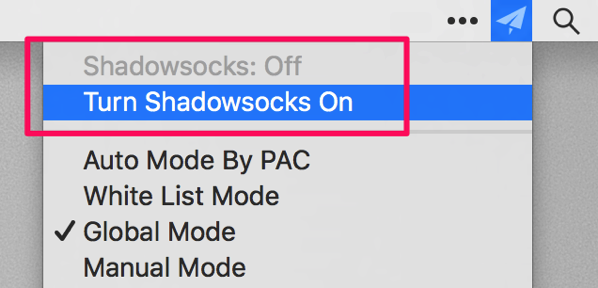 Chooe Global Mode
Connection mode
Basically connect in Global Mode. People who frequently visit Chinese sites, please choose "Auto Mode by PAC".
Auto Mode by PAC
It is a black list system. Follow the list of websites blocked by GFW (Great Firewall), only blocked sites will connect via ss server.